UX/UI : The future of designers in the digital age
When we study design, we are always told about art and inspiration, but never about the challenges of being a designer in a city like Cúcuta.  
I remember some years ago I worked in a graphic production company, where the "art was free and you only paid for the printing". Until then I didn't know if I was going to eternally prepare printing files in Corel while I grew old dreaming of being part of some creative agency.  
In this context one learns to be a multitasker; because, as you know, in our land "the stick is not for spoons" so you have to perform as many functions as possible, because "it's time to take care of table and the plate".
Many regional designers manage to cover many roles. They are digital strategists, photographers, branding, graphic production, animation, photography, video, 3D modeling, as they say, the list is endless; so much so, that competition is getting tougher, innovation is less and less and quality is not always the best, not to mention price competition. I don't blame us, the traditional environment in our City is quite complicated and the quantity despite our will outweighs the quality.  
Here we live on big dreams and a lot of effort, facing the feeling of an uncertain future for our profession. Could it be that we are running out of options, or simply that design is evolving towards something broader and we still haven't made the leap.  
The truth is, yes. Everything changed in 2007 with the launch of the first iPhone. Never before had the design now applied to digital interfaces been so relevant.  
The big technology companies understood that it was not the user who had to adapt to the systems, it was the systems that had to adapt to the user. Just at that juncture our profession gained its importance and took a new air through the design of User Experience and User Interface or by its acronym UX / UI.
This new design discipline is now the emerald city of creatives. I do not say this to exaggerate, it really is a fairly unexplored area in our region and in our country and with interesting opportunities for those who wish to take its path. More and more technology companies and start ups are recruiting designers with this profile.  
The rise of remote or hybrid work, foreign investment in technology, the growth of multinationals such as Google and the emergence of regional software companies such as Wiedii, makes job offers for UX designers increasingly attractive.
The terrain is ready, and the UX/UI designers, where are they? Sometimes you have to look for them under the rocks, I say this with total propriety, they are as scarce as rain in the Middle East. 
And it is there, in this phenomenon of demand for talent where the opportunity and also the vacuum lies. I was investigating the design curricula of the universities in Cucuta, with the surprise that compared to the time when I studied design have not changed much. This is a worrying situation compared to the panorama of our profession worldwide. The academy is one of the axes that promotes the transformation models of the new generations, and it is clear that knowledge is power.  
I throw my net with faith into the void with these words, my invitation to passionate designers is: the door is open to get started in the exciting world of UX/UI, and for universities, it is time to consider including in their agenda the training of professionals in this discipline that along with software engineering are becoming not only two of the great careers of the near future, but also a hotbed of economic development for the region.
You may also be interested in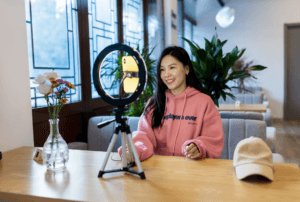 Digital Marketing
TikTok is definitely one of the most booming social networks today. Being a network of audiovisual content, especially videos, it is an excellent.
Continue reading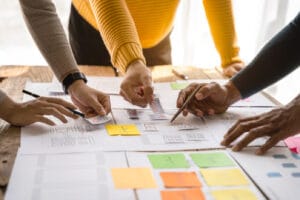 Digital Marketing
When we study design, we are always told about art and inspiration, but never about the challenges of being a designer in a city like Cúcuta.  
Continue reading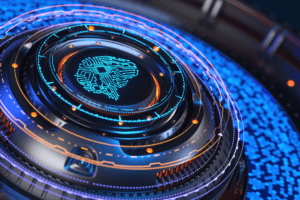 Development
When talking about automation and AI, many ideas come to mind about its use in our daily lives, how to start and with what means.
Continue reading