We are the best technological ally for your business.
We focus on generating digital transformation solutions through innovation, technology, creativity and quality that help you maximize your potential, and of course, always accompanied by excellent customer service.


We want to tell you a little bit about who we are and where we come from.


In the search for a brand that fused an element of nature that had a presence throughout America and at the same time described our essence, we came up with the name "Wiedii", which comes from the Leopardus Wiedii, a feline that inhabits the entire American continent and having a friendly appearance and at the same time being strong and wild, perfectly describes our philosophy, principles and way of working.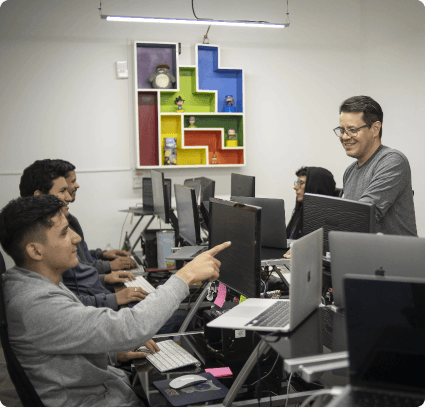 More than 8 years making technology a transformation strategy for the region
Wiedii is proud to have highly qualified collaborators, with excellent professional training and excellent personal values, who drive the company to continue growing.
Below we invite you to meet each of the people whose leadership and example make it possible to continue growing and contributing to each of our clients.
Andrés Mauricio Gutiérrez
CEO - Co Founder
Dallana Figueroa Rolón
Administrative Management Leader
Javier Eduardo Carvajal
Project Manager
David Alvarado Muñoz
Commercial Management Leader
Duban García Rodríguez
Development Architect
Jhon Alexis Quintero
IT Management Leader
Jeny Carolina Vargas
Design Management Leader (UX/UI)
María del Mar Triana
Leader of Audiovisual Management and Digital Communication
Laura Patricia Guerrero
Quality Management Leader
Leidy Mariana Tarazona
Digitalization Coordinator
Olga Fabiola Contreras
Documentary Audit Coordinator